http://pinterest.com/jenstar1517/boudoir-photo-shoot/
"I'm around great women […] women keep men cool. The hotter the..."
– Mr. J. Carter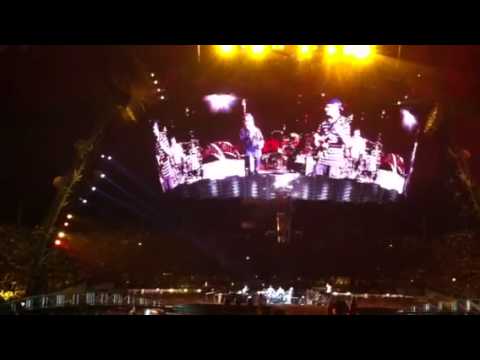 Dear Photograph →
Such a lovely + clever idea.
30 yrs.
Longevity isn't a popular term it feels, but every so often you see it in full effect and can't help but take note. Today is my parents 30th anniversary, and in celebrating that I'm also celebrating the existence of a long-lasting kind of love. Not to say idealistic, nor perfect, nor blissful, but enduring. Meaningful and true-to-it's-word. I can appreciate these seemingly...
http://spartan-shop.com →
Forecast.
Summer's somewhere on the rainy horizon…my daydreams are sun-drenched: shocking pink lipstains against tan skin beach waves + high chignons + top knots concerts + road trips flouncy skirts + sheer oxford shirts bbq's + fedoras open toe flats + die-cut cut-outs long walks + jogs
+/-
+ "thank you for all of you." new magazines. thunderstorms. lunch dates. cuddlefests. early birthday packages. - heavy weather. late shifts. traffic jams.
"New York people are a bit stuck up & self important & think that just..."
– Vivienne Westwood
Oscar! →
Gold stars for these golden-man attendees!
Le petite castor →
Cute t.o. Bar. Giv'er a shot.
http://www.consonantbody.com/products_en_1_1_0_0_0-... →
New product love. Organic + conscientious, and still delivered on purifying my skin. Testing out body wash + lotion soon.
Tallow Gallery :: Photo Gallery →
it's almost christmas  but this looks lovely.
QRapping Paper™ — Home →
how much shit i'd get in for having my phone with me at christmas morning…teehee
The Best Part | Welcome →
loverly loverly, xo.
Women's Navigation - Women - Laramie satchel -... →
window shopper.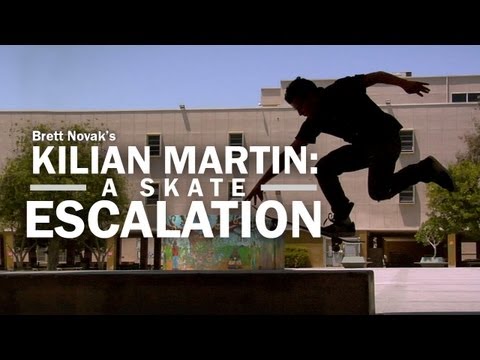 Watch
Dark Summer Nights - Time-Lapse (by Adam @ Unit3)
Aubrey Road: morning light →
wake me, here.
Aubrey Road: compartmentalized →
gimme gimme gimme
Aubrey Road: golden hour →
getting lost in the waves, on the beach, in these photos + this blog. 
The Design of the Paris Metro - Slideshows - Dwell →
take a ride.
It's Lene Johansen | it's lene johansen →
spend some time here…
Interiors Of Movie Houses's « Maggy Moon Interiors →
A really cool romp through some great silver-screen interiors. Kill some time, take a peek.
Decor Amor: Pieces →
Some lovely shots, featured on this lovely blog.
/Pavel Sidorenko Design →
diggin this, too.
rock paper scissors →
dig it.
Scouted NY →
If i were in New York, I'd love you, + this.
A day off + some lovin, is all this girl's needing. xo world.
amalia chimera -:|:- amalia sieber →
some dreamlike images before headin off to dreamland. sleep tight, interworld.
Photo Gallery: Industrial-Chic Interiors |... →
nitty gritty, yet decadent.
On The Set: Sex And The City 2 | Apartment Therapy... →
I keep fallin for SATC's sexy set designs.
Calypso St. Barth | Women's Clothing and Apparel,... →
lovin the aesthetic. 
Bardot in Blue - OoLaLa →
J'suis un fan.
abeano - 01 Jamie XX mix for Colette 10 - ... →
Mood Board Creator by Olioboard →
"break me into bigger pieces, so some of me is home with you."
– lcd soundsystem
Trend ends.
Moccasins, love em. loved em. Will love them, again. What's next on the personal horizon  is the question vs what's trending next.  Time to round out the wardrobes with quintessential, but personal, classixs. 
Design*Sponge » Blog Archive » audreyafter →
Lovin this chair on Monday.
Snoozer Loser NY — Scarves →
a monday like.
Design*Sponge » Blog Archive » design that... →
proof that materials can be so multifunctional…
St Kilda Jewelry - Loved Ring 14KY/Dia →
oh so lovely. oh so loved.
"I feel new, and it feels good. I am carefully constructing one of the most..."
– Erykah Badu
Watch
Ace Hotel / Everything Will Be Okay Gia Coppola's mini flick for Ace Hotels, NYC. <3 Jason Schwartzman + Coconut Records, <3 Ace's whole vibe.